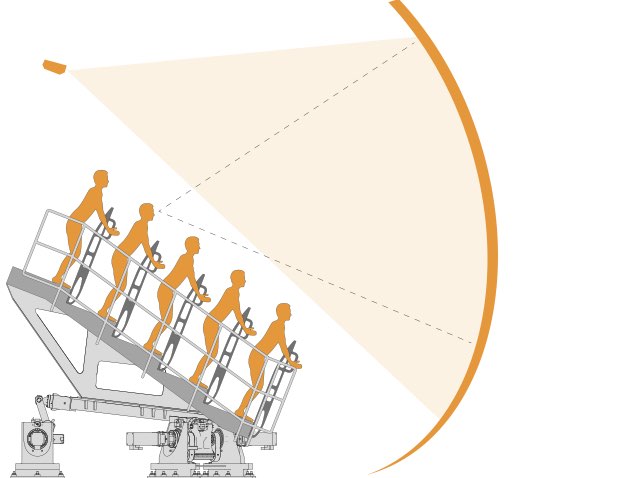 Guest experience: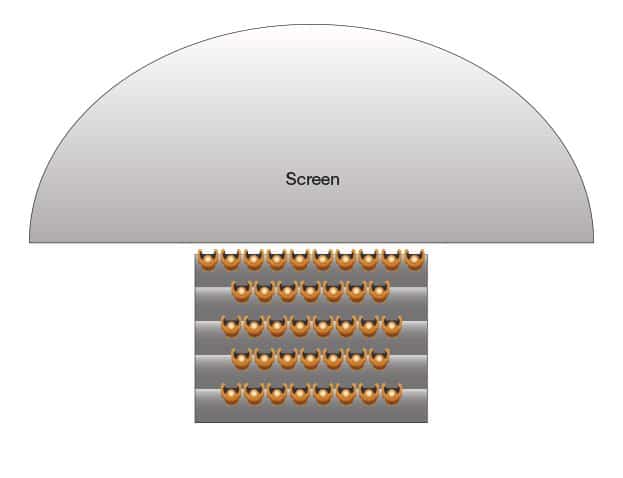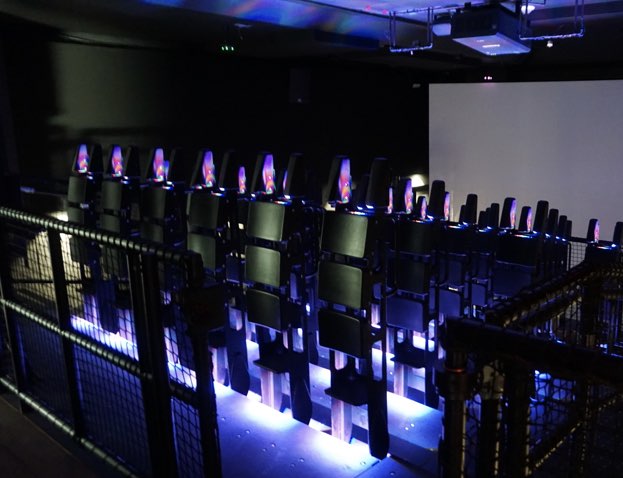 WHAT MAKES FLYBOARD
FLYING THEATER UNIQUE?
It's the semi-prone position while in flight:
throughout the experience the guests lean comfortably and safely onto their
FLYBOARD SUPPORT DEVICE – a first in flying theaters and a unique approach.
Since guests are standing, they are able to fully get involved by actively compensating the movements of the platform … just like on a boat, where you automatically shift your weight from one leg to the other in order to balance the movements of the waves.Flyboard Flying Theater-Support Device
"FLYBOARD provides an ultra-realistic flying experience."
MOST IMMERSIVE EXPERIENCE THROUGH PERFECT SIGHT LINES
• Dome screen width = 2.5 times the platform width
• excellent view for every guest
   → stadium rows with 17 or 34 cm
   → (6 or 12 inches) step
   → 50% position offset between rows
• Flyboard Support Devices
• capacities range from 200 to 720 per hour
• small rides vehicles available, suitable for
museums and family entertainment centers
THE UNIQUE SEMI-PRONE POSITION OF THE FLYBOARD SYSTEM
Guests enter the FLYBOARD and take their position at a FLYBOARD SUPPORT DEVICE. As the show starts, the platform pitches forward and the guests get ready for the flight-adventure by leaning comfortably into their supports.
The multi-media presentation, coupled with SFX and highly accurate motion stimulates the human sensorimotor feedback system, thus creating the hyper-realistic flight-feeling.