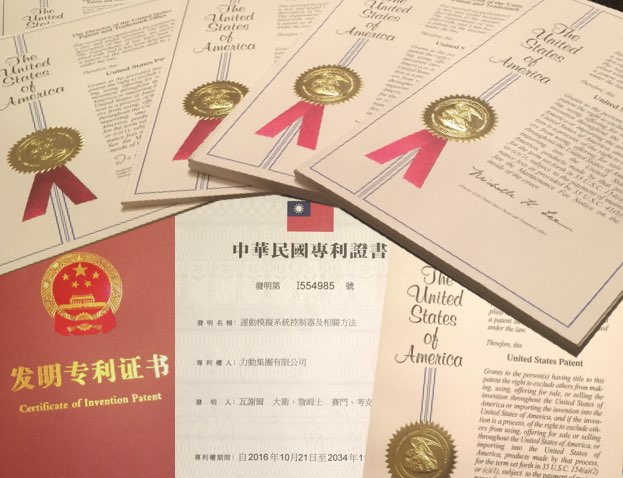 Some of Dymorides international patents
WE HAVE DEVELOPED AND PERFECTED FOR YOU …
all-electric, cam-based, multi-axis,
virtually silent motion systems

sophisticated drive and control systems for instantaneous response and super-smooth motion

frame rate synchronization to facilitate perfect motion programming

superimposed complex vibrational modes up to 200 Hz to mimic natural and/or mechanical vibrations

regenerative, energy efficient motion systems, minimising power consumption
What this means, you can see in our products:
THE ULTIMATE MOTION SYSTEM …
The motion algorithms have been developed to provide incredibly smooth motion that is capable of being overlaid with complex vibrational modes to represent mechanical vibrations and natural vibrations. Higher frequencies can also be overlaid, so that audio can be "felt" in the form of vibrations up to 200 Hz. These higher frequencies enable the motion system to play a soundtrack and provide an augmented audio reality.
The hi-tech electrical and control systems facilitate a virtually instantaneous and silent response to provide a completely natural feeling of motion.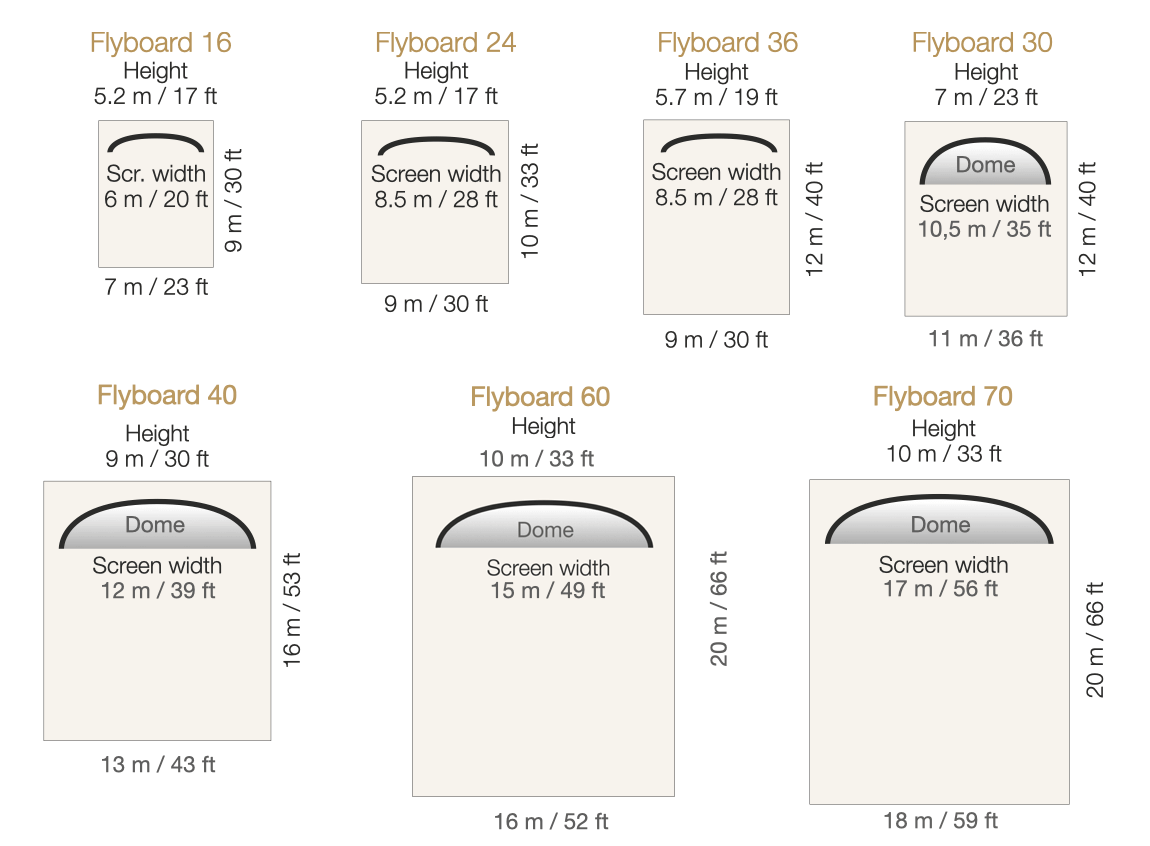 MINIMUM BUILDING & SPACE REQUIREMENTS
Here are the minimum dimensions for different flying theater sizes.
If you have a larger space available, combining the ride system with a larger screen increases the immersiveness of the experience even more. Questions? Please contact us at: office@dymorides.com